Every vacationer(s) have their own wants, interests and needs (WINs) but not every cruise line is the same so you can't just pick a random one and ta-da, cruise vacation mastered! It doesn't work like that.
Cruise lines, like people, have personalities. One person described it like trying to be matched up for a date, and they were correct. You need to find the right fit.
Start with the needs. When is your vacation? How long? How many people? What is your budget? Do you need handicap accessible? Once you have that, you have parameters.
Interests: What does everybody like? Beaches? History, culture, food, relaxing, adventure. You get the idea. If you are travelling in a large group this can be trickier. This is exactly why I love cruising. Cruises give a person multiple options on any given day; in port or at sea. One day I can zipline in Juneau then I can lay in hammock for the next 4 hours on the ship, it's great, because you don't have to choose one path. Plus, with multiple people everyone will find something. I like to go see the shows, my boys like the dance clubs and nature tours, my husband is a gambler. In port, I can pick up souvenirs and other people in my party and go to a museum and others can go on a rum factory tour and we all end up back at the same place with no fuss.
So, let's discuss wants: It's like the interests. Not everyone's will be the same. I want a balcony cabin, my husband wants as cheap as possible. Some people want cabins that come with perks like a butler, free specialty dining, or complimentary wine. Some want a truly authentic experience or more time at port. I have had clients who just want to go on a specific ship or 1 specific location that special meaning. So what I am going to do is give a brief and basic outline of some of the more popular cruise lines. If you want more detailed information leave your email in the comment section and I can assist with your needs.
Main line cruise lines: For families or those looking to pack as many things on one ship I recommend Royal Caribbean, Norwegian, MSC and Carnival. The newer ships are bigger, feature cutting edge technology-including GPS trackers for your family and feel more like resorts than ships. Huge water parks, outside movie screens, Aqua theaters, zip lines, race car tracks, surf simulators, the list goes on and on. Kids clubs for 3 and older are free, they have different character partnerships. RCI partners with DreamWorks, although not on every ship. Carnival-Dr. Suess, NCL is ending its partnership with Nickelodeon, MSC features Lego brand.
Kids clubs for ages 3+ are free as are the activities, not shore excursions though. Most cruise lines have 4 categories and cater to that specific age group. Sometimes you can purchase a late night babysitter but book in advance as it sells out and space is limited. Don't be surprised if you barely see you kid.
Keep in mind, not all ships in these lines will have the same features. Visit the site to get specifics or Cruise Critic before you book. If you need a handicap accessible you may need to call directly or get your travel agent to call for you. These cruise lines have connecting cabins but they are limited so book early. For people prone to sea sickness avoid cabins in the front of the ship. If you have a group of 8 cabins or more you may qualify for a group rate or perk. Speaking of rates and perks, these also vary widely. Booking suites can get you free drink packages and specialty dining, look for dates when kids or 3rd and 4th guest sail free, or free tips or excursion credits. RCI and NCL will have these more often. MSC usually has free kids offers in the summer and have different perks based on cabin you choose year round. Carnival is usually the lowest price so you won't all those extra perks, plus they most restrictive as far as refunds or changing dates. Royal Caribbean does have the highest amount of loyal guests, but all ships offer perks for loyalty. For Princess I am Elite and I get free pre dinner appetizers, laundry service(1 time) priority everything-which comes in handy when tendering and an invite to the Captains Cocktail party. Keep it mind that these lines are not all inclusive. You pay for specialty dining, drinks, spa and sometimes room service; so don't assume about what is included. If you booke suites and sometimes balconies you do get more inclusions. Each cruise line is different so research the specific cruise line. Norwegian's Sky has a free open bar and MSC ships offer drink packages and spa options, wellness options and upgrades based on your cabin type.
What about Disney? They are an entity unto themselves. Disney is a premium product. Service and food and attention to detail is superb. It doesn't feel like a Disney Resort at sea and you aren't over run with Disney characters. Soda is included-not included on other main line cruises. No alcohol packages-only wine and the adults only areas feel very sophisticated, you must check out the spa! There are not many Disney ships, they are expensive, space is limited. You must plan a year out and do not expect price drops or any add-ons. More things are included, wi-fi for instance. They still mail items- a thing of the past. Personalized luggage tags and a cool dvd. All of these cruise lines will offer military discounts-not on all sailings or sometimes senior or resident discounts. Disney consistently wins awards for service, shows and food.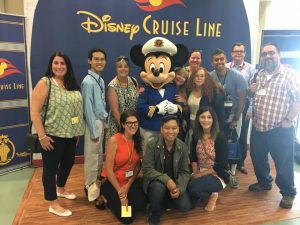 For a more adult experience I will talk about Princess, Holland America and Celebrity. For smaller and intimate ships Princess and Azamara offer a good balance and value. FYI, Amazara and Celebrity are on the higher end of the price spectrum but offer an amazing vacation experience.
Holland America caters strongly to an older crowd. No late night parties here. What they do have is great food, beautiful ships, a very fair rate, a focus on live music and they offer around the world sailings. Holland also goes to some less traveled ports and focus on destination enrichment. Princess cruise line is very similar. You can experience local traditions and entertainment when you visit port. Princess has top of the line entertainment and food. No waterparks but the Movies Under the Stars runs newer movies and their newer ships have a skywalk-a glass floor bridge that extends over the side and a cool water/light show at night. Both Princess and Holland have great add on tours for before or after your cruise. MSC fits this list because of the refined an beautiful decor of its ships and elegant restaurants. MSC hangs on to some traditions like the formal Officer and Gentleman dance party. The shows are Broadway style and the White Party and the Brazilian Carnival Party are not to be missed. Meravilglia features Cirque du Soleil. Celebrity Cruises are more swanky-you can really see the class divide in it's service perks and restaurants. But, it serves some unique culinary experiences and the ships are beyond beautiful. Celebrity sails everywhere, including yachts that travel to the Galapagos! The cruise line is noted for being LGBTQ friendly. This cruise line is another big winner for Cruise Critic awards year after year, including Best Overall, Best Dining, Best Public Rooms, Service and overall value.
If you can drop some serious coin and want a more inclusive experience then look into such luxury brands as Crystal, Regent of the Seven Seas, Cunard, Seabourn, Azamara and Windstar among others. These cruise lines( for the most part) include drinks, shore excursions, tips, all dining, transfers to the ship and back to the airport. The name of the game of these cruise lines is pampering and an authentic experience. Bigger cabins, smaller ships, stunning decor, personalised service and strict adherence to maritime tradition all make luxury cruise liners are vacation apart. You will find longer cruises to more exotic ports and more overnights and excursions tailored to your needs. A much more intimate experience and not the myraid of entertainment and no hairy let contest by the pool.
The bottom line is that there is a cruise ship out there that is right for you, no matter what your needs might be; but it does take research and thought. The cruise industry has a overall satisfaction rate of 94% and all cruise lines are adding on ships, many are adding several ships and now Viking River Cruise line has ventured into ocean cruises and Virgin is launching a line of adult only cruise ships. So, the choices will grow even more, so if it seems like a lot find yourself a good travel agent and roam fearlessly to that horizon!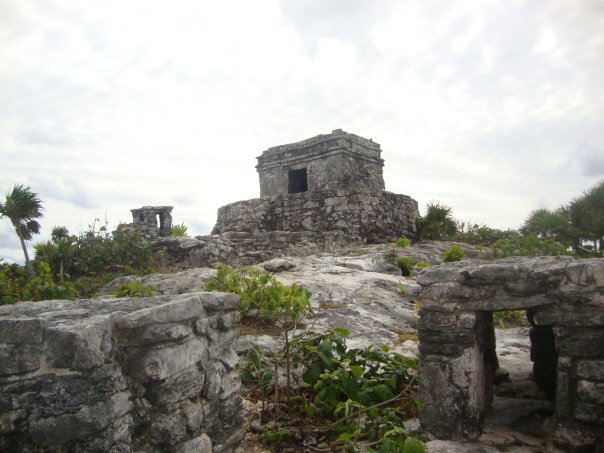 For some ideas of cruise deals going on now please visit my Expedia Travel Agent site for update information or leave your email and inquiry below and I will try to get in touch you. https://www.cruiseshipcenters.com/en-US/RhondaWeaver