Things go wrong when you are on vacation. It's inevitable. No matter how well you plan or research, the unexpected will happen.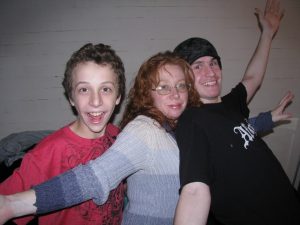 When we took our first cruise, it was to Alaska. It was a graduation present for my oldest son when he graduated from High School. It was expensive and a big deal. My husband and I met in Alaska; I really wanted our family to have the best time. I called Carnival directly, told the agent that it was our first cruise and I wanted to know everything. I trusted her to be the expert. Turned out thanks to her misinformation, we were there only an hour before the cruise ship left port-so almost missed it. We were the 2nd to the last family to get there. Of course, we missed the Bon Voyage party, didn't know we should have had a beach bag with a change of clothes. We had checked all of our bags in, so for 2 and a half hours, we got to watch hundreds of people run around the pools and go down the water slides while we hung out in the buffet in our jeans and heavy shirts.
At that point, I felt like a terrible Mom, and I really wanted to stab that Carnival rep in the eye with my fork ( A slight exaggeration, very slight), but I really did stress about how could I save this vacation?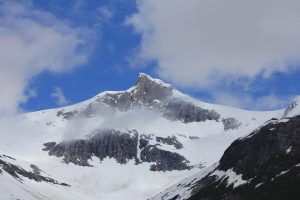 The cruise was a great family vacation in the end. My two teenage boys got seconds and thirds at every meal, we saw the most amazing glaciers, we met some great people. The entertainment was top notch. We saw over 10 baby eagles, took a speedboat ride, went hiking on an amazing mountain and my boys still talk about the cruise to this day.
When my sister and her husband went to Europe with their 6-year-old daughter they planned everything for over a year. My sister is a meticulous planner-her and her husband spent about 3 months deciding on their first couch. She loves research more than I do. Their first night in Paris, their apartment was across the street from an Irish pub, Irelands soccer team had won the Euro Cup. So there was a drunken party outside the apartment til 3 am. Rowdy singing, minor damage to property, a couple fires, people peeing in the street. The good news was my young niece learned some Irish party songs and wasn't upset; at least not until 10 pm when she couldn't sleep.  While they were in Italy, she got a concussion and they had to take her to the hospital. That's not what they remember most about the trip though.  It was the beauty and architecture and and culture of Europe.
On our last cruise to Cabo, we took a tour on a glass bottom boat.  We were on the dock, waiting for the other passengers to get off when an older gentleman started lost his footing and started to fall. Our guide and my husband grabbed for the guy. They saved him from falling into the bay, but I saw a wallet fall into the water. Assuming it was Davids-my husband-I jumped down to grab it. Landed on my knees, leaned forward, missed the wallet and my glasses fell off and dropped into the Sea of Cortez. Turned out the wallet was the other guys. Luckily, there was a young kid there who jumped in a found my glasses. Cost me $20.00, and my both my knees were scraped bloody. We were only taking the tour because our snorkeling tour was canceled due to bad weather. I did get to see Los Arcos up close and some beautiful tropical fish; well sort of, there was a salty film on my glasses till I got back to the ship.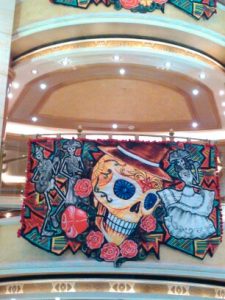 I have worked the last two years as part of a travel agency and know that people stress when things go wrong. Some reasons are just silly. A guy wanted to cancel his cruise because he couldn't get the 6pm dining on his online check-in, someone said their cruise the worst he had ever taken because during the muster station drill they didn't get to try on the life vest. Some, I understand, a guy booked a cabin for his honeymoon online and it turned out he booked a bunk bed cabin. Major Oops. Here is a hint, on Carnival cruise lines a 1A  is a bunk bed, only on Carnival though.
Some years ago, my mom took my sister and me on a vacation to Cancun for her birthday. I did weeks of research for the best hotel, made so many charts and lists. I am glad I did, we got a beautiful hotel and had an amazing time. But, it wasn't perfect. It rained for 2 days, we paid for laundry service, but they neglected to tell us the dryers were broken so we got back a bag full of wet clothes.  We decided to go shopping early-too early; we were there a full hour before anything opened. Oops.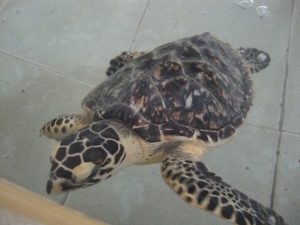 I am a big believer in research and planning, but the reality is, vacations are a lot like life-things just happen. Other times, like with the Carnival cruise agent, the people who should be the experts don't give the right information. So here is my best advice.
Use more than 1 resource. Check,  check and recheck. I like to use Trip Advisor for best rated and Cruise Critic for cruises. Also, friends and family who have been to these places and taken these trips are your best bet. You know them,you trust them.
Know what you HAVE to have. Document, reservation numbers, passports, photo id's, directions; those sorts of things. Keep hard copies of any confirmation numbers, phones die or reception spotty, esp. in foreign countries.
Have basic knowledge of the area and customs. If you are going cave tubing in Belize, make sure you have good walking shoes and be prepared to take the trek. In Japan, don't leave tips. In Chile, don't eat with your hands. Don't call someone by their first name in Kenya and don't get drunk in Turkey.
Be smart about packing. Make a list of must haves. Such as medications, lip balm, waterproof totes, bug spray,etc.
Keep perspective. All the vacations I have taken have always been good in the long run, even if it's not something out of travel promo. Focus on the good. Take lots of pictures and bring back mementos for friends and family as gifts; it helps keep your focus on the fun!
Buy travel insurance. Life happens, usually at the worst times. Nothing will ruin a trip more than if you get hurt on vacation or your luggage gets lost or your flight get cancelled. This is a very important one and I advise you to look into trip protection. Check the under writer for you credit card. Some credit cards have some built in protections.
The most important thing is to relax and go with the flow. Vacations bring surprises and that can be a good thing. You could end up being part of a comedy improv show, become part of a 70's deck party or discover you love pina colada soup or even see Darth Vader play the violin!