Alaska in one of the best cruise destinations for a good reason. Amazing  scenery; more specifically, extraordinary glaciers!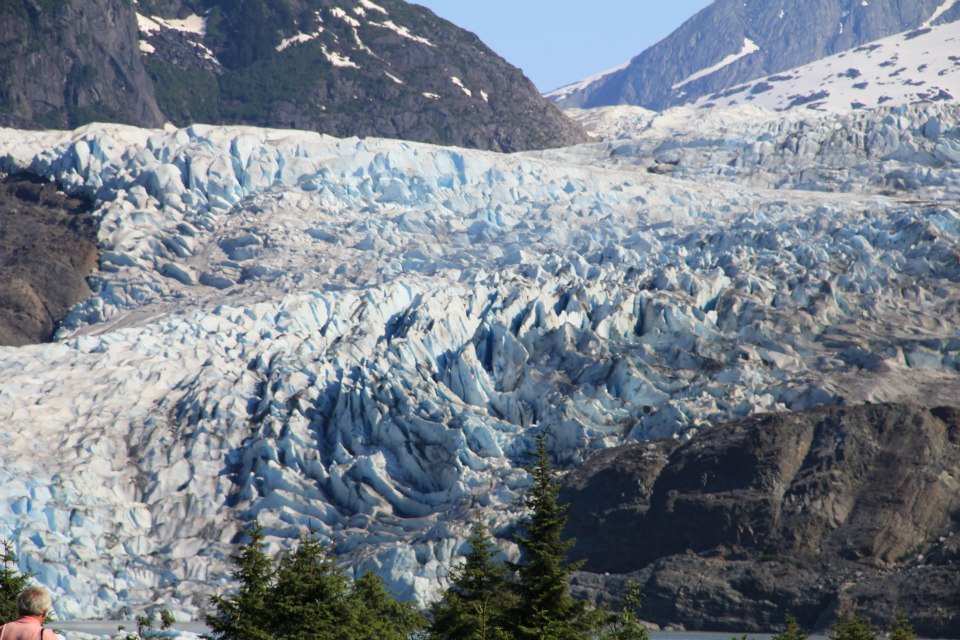 Alaska has many stunning glaciers and most of them can only be seen from a ship. Other reasons go to Alaska are wildlife and vast mountain peaks. Good news, you can see all of that in one area! But, there are some differences between the glaciers themselves, so it's important to know what to expect before you drop the huge expense of an Alaskan vacation.
Alaska cruises are available seasonally. Some start as early as April and end as late as September, but high season is late June through August.  Alaska is considered exotic because of the unique glaciers, fjords, mountains and a great mix of wildlife, but it is part of the U.S. and that gives people a sense of safety. Which is in important when you travel.  And, yes, the glaciers are melting, or retreating as it is also called.  Scientist estimate that collectively the states glaciers lose 75 billion tons of ice annually.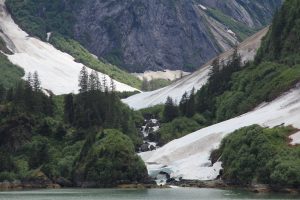 Many years ago I lived in Alaska, but it wasn't until I took my family on an Alaskan cruise that I truly appreciated what all Alaska has to offer. The big thing was indeed glacier viewing. Memories of sailing into a tight fjord coming close to giant ice bergs, dozens of waterfalls, majestic mountains, harbor seals lounging around and bluer than blue ice silt will never leave me.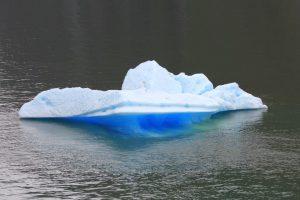 There are some things that you need to keep in mind when picking which glacier you want to visit. Most people will only go to Alaska once; I plan on going again! For a lot of travelers Alaska is a bucket list item. So, this post will break down the main glaciers a cruiser can expect to see. Most cruise lines will only go to one of these places, especially the main line ones.  So below is a quick guide of the main features of the most visited glaciers.
Glacier Bay: Not only is this spot the most popular glacier destination it is also a national park and a biosphere reserve, it is also a World Heritage Site. What makes Glacier Bay great is that you spend the day transiting the national park through inlets that have been carved by the glaciers themselves.  The ship draws impressively close to these giant walls of sheer ice. These are tidewater glaciers that calve often, which is one of the biggest draws. Glacier Bay is also a great place to see wildlife. Humpback whales spend their summers here. Brown bears, harbor seals, mountain goats and sometimes even puffins are spotted here. Keep in mind, you will need binoculars to really see most of the wildlife-especially on land as the area is so big.  Glacier Bay tends to be colder and rainier than other areas. Ships are required to have a Ranger on board; which is good if you have questions or just want to know all you can about the history and the area. What  you won't see are  the tight fjords here like you will in other areas of Alaska. For those of you who aren't sure what fjords are: A long, narrow inlet with steep sides or cliffs created by a glacier.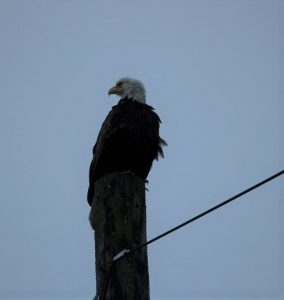 Hubbard Glacier: This is the largest tidewater glacier in North America, 76 miles wide and 1,200 feet deep. The face is up to 400 ft. tall. A truly impressive thing to behold! It is another great spot to see some spectacular calving and great for wildlife, even bald eagles and orcas! Hubbard is in Disenchantment Bay and offers great vistas and views of Mt. Elias (18,008 ft! Wow!) However, it is one glacier, no travelling up a fjord and ice debris and fog can keep your ship from getting close at all; which is the whole point.
Tracy Arm Fjord: Cruising up the 27mile narrow inlet to the twin Sawyer Glaciers  in almost magical in its sheer beauty.  Cliffs rise up to 3,000 ft on both sides, chunks of ice float upon the water that are so blue they look like glass, and I couldn't count all the waterfalls that were everywhere. Sawyer Glacier is an active tidewater glacier that is also prone to calving. While we were there the calving was active underwater so we didn't see any breaking but you can hear it; like thunder reverberating all around. There some wildlife here; arctic birds as well as mountain goats. If your ship sails into Stephens Pass or Holkham Bay you can spot whales, bears and eagles.  Tracy Arm lacks the multiple glaciers that you see on videos and doesn't have the same sheer massive face of Hubbard but it's surreal; and cold, bring a jacket!  One of the best thing about Tracy Arm is that smaller skiffs and boats can take you closer to the face of the glacier.  You can not do that in Glacier Bay or Hubbard Glacier.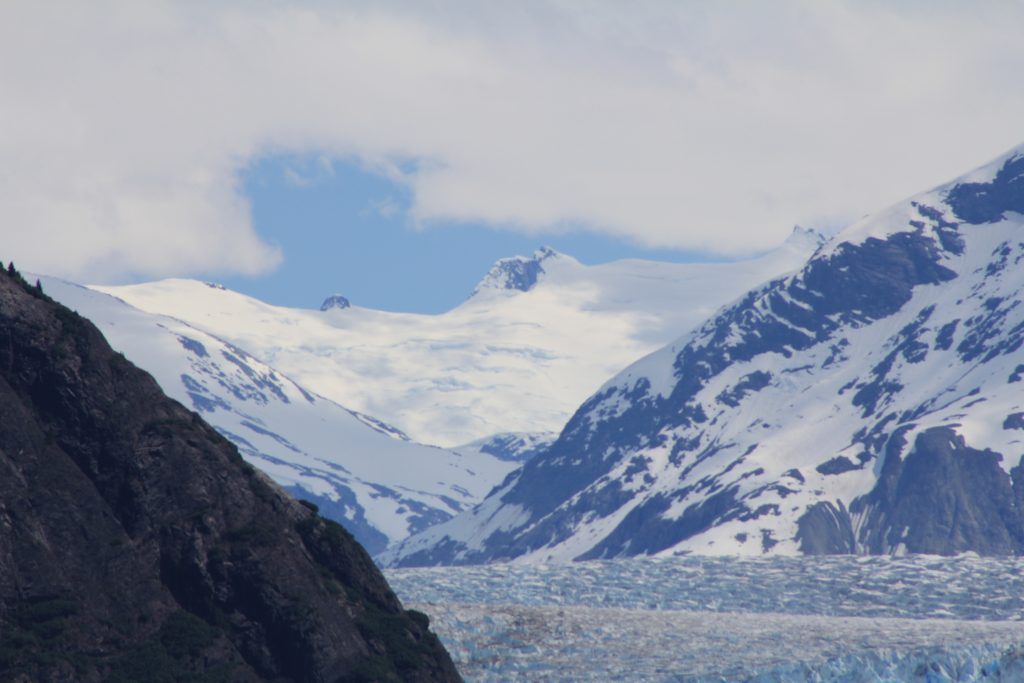 College Fjord: This other worldly spot is home to 5 tidewater glaciers and 5 valley glaciers. The waters are calm, the fjords are majestic, snow capped mountains and lush green forests battle for attention, but what is really breathtaking besides the overwhelming presence of the glaciers themselves is the large swaths of ice/glacier  waterfalls that cut between the mountains. Expects to see several chunks of broken ice floating all around. but don't expect to see as much wildlife as you find in Glacier Bay or Tracy Arm Fjord, although several people write about being able to spot whales off in the distance. The other drawback is that not as many ships will traverse here. If you can find a small ship to take you there it's a great choice because you can get really close! Similar to Glacier Bay, it allows for viewing multiple glaciers at once, similar to Tracy Arm it has tight fjords and many mountains. The cruises that sail here are one way Gulf of Alaska trips between Alaska and Seattle or Vancouver; meaning the port you start in will not be the same one you return to.  These tend to go further up the coast such as to Prince William Sound which is where this magnificence of  nature can be enjoyed.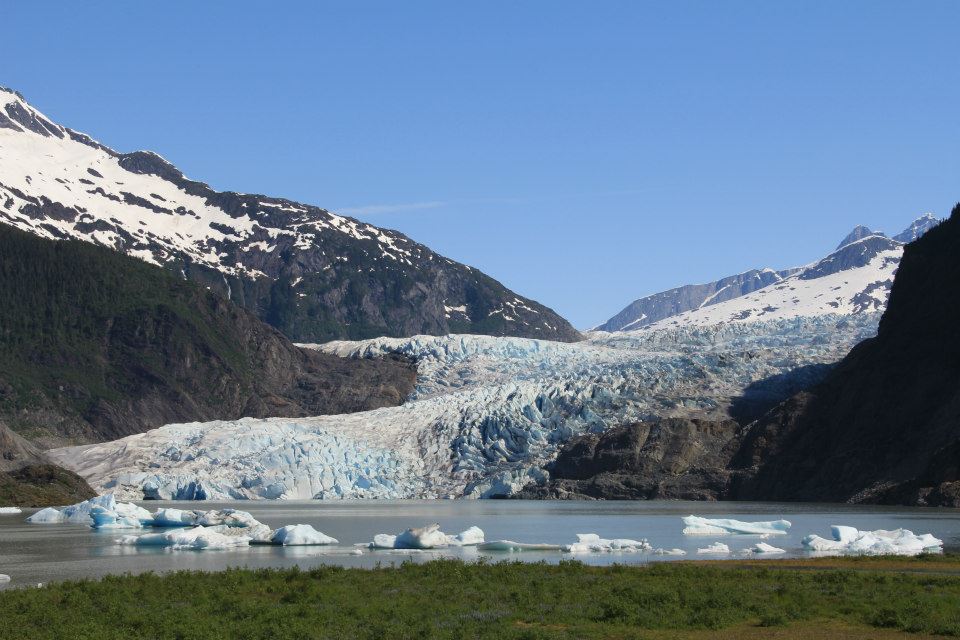 Mendenhall Glacier: This 13 mile glacier is not a scenic viewing from the ship, it is in the capital city of Juneau and ends at Mendenhall lake. The Forest Service Center affords spectacular views of the glacier and icebergs in the lake.  There are walkable trails, don't miss Nugget Falls near the glacier. Wildlife here is abundant and in spawning season you can salmon-which brings out the bears. Speaking of bears, take this rule VERY seriously :no food or drink other than water from May to September due to the bear activity. Even though you can see the glacier and it seems close you can not access the glacier directly through the visitor center. You have to book an excursion. From what I know you have to book a helicopter tour, which are fiercely expensive! If you do grab a spot for exploring the glacier be aware of loose debris. It's easy to turn an ankle. Have the right boots on and have a guide.
Glacier viewing is an amazing journey that cannot be compared to other vacations, but not all glaciers, as you now know, will give you the same experience. No matter what you choose, it will be great! Don't forget a really good camera. Bring jacket, NOT a parka! So many people pack for -40 degrees! Not going to happen! Unless you actually do book an activity on a glacier you will not need snow goggles, arctic parkas and heavy gloves. When we went it was 80 degrees at the ports;not so in the glacial areas, just throw on a coat or heavy sweatshirt you're good to go.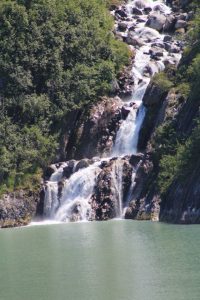 Seeing orcas or huge chunks of ice falling into the ocean are not guaranteed; it's nature, not an amusement park  but the sites and sheer overwhelming expanse will delight you.
If you want to know some cruise options here is a link to my booking website:https://www.cruiseshipcenters.com/en-US/RhondaWeaver/