For many years, Cuba was a no go zone for Americans. Happily, now it is not! Cuba is steeped in history, culture, charm and pristine beaches. The absolute best way to get the most bang for you buck in Cuba is to cruise.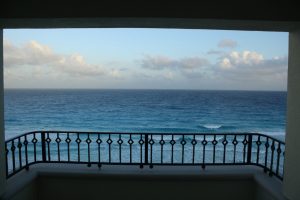 First of all, Cuba is having a hard time keeping up with the demand of people flocking to their country. Hotels are not abundant and tend to be expensive. Even the best ones (some, not all) have electrical and plumbing issues.  After a long day at the port it's nice to have a hot shower, comfortable bed and a sprawling buffet or restaurant 24/7. Of course, you should try the local fare; there is much debate on whether Cuban food is good, but you should still try it. However, the cruise ship has an array of different restaurants and is usually 24/7. Also, you won't find any fast food staples-not a bad thing, but it makes it hard to grab a quick bite.  You can bring packaged snack food and drinks off the ship.  Here is some really great news. Now, you can bring back Cuban cigars and rum! These items are subject to custom regulations, of course, and there is a value cap for both. So, know before you buy.
Cuba is a clean place, but because they don't emissions regulations like in the U.S. and most European countries smog from car exhaust is a common complaint. It's great to get back on your ship with the nice clear sea air!

Visas are required as well as affidavits stating that you are meeting 1 of the 12 categories to travel to Cuba. The cruise line will take care of your Visa paperwork-the cost is $75.00 and they can help you fill out the self proclamation paperwork, as well any excursions booked by the cruise line already meet the requirements set by the government. The cruise offers decent tour options instead of just one or two that are by land tour operators. They also helps with the conversion rate, less headache for you. The exchange rate in Cuba to U.S. dollars is brutal. Change USD for Euros or pounds or even Canadian dollars before changing it to the local CUC.
You only have to unpack once. Cuba has 3 main ports: Havana, Cienfuegos and Santiago de Cuba.  With a longer cruise you could hit 2 or all 3 ports, many lines offer overnights in Havana. The more exclusive ones offer longer stays, more overnights and more port options, but are more expensive. Plus, it is easier (and more enjoyable) to cover more ground. The infrastructure in Cuba is not idyllic. For example, a drive from Havana to Santiago de Cuba can take up to 22 hours. A cruise ship view of Cuba is relaxing and beautiful.
It's cheaper. Cuba cruises are more expensive that other Caribbean cruises, but overall, less expensive than a land vacation comparing apples to apples: Hotel, transportation, food, entertainment, etc. Currently, availability for a cruise is actually better than a hotel; that's partially because of the lack of hotels and places for guests to stay.
Some of the best things about Cuba are it's people, food, culture and history. Cuba has very low crime and not a lot of litter and pollution. It is truly a great place to fee like you are away and can unplug.  Lack of commerce means lack of Starbucks, fast food chains, shopping malls, and tons of vendor booths. Lack of WiFi and cell phone reception add the feeling of being off the grid, which is not a bad thing. Unlike most of the Caribbean, Cuba lacks pushy vendors and touristy traps, but they are there. They are very polite and usually take a polite "No, thank you" for an answer. You will street artists and performers who will want money. If you tip-and you should, again do not use U.S. dollars, the locals can not get any real value due to the fees. Local currency is best. The beaches tend not to be as crowded as other countries in the Caribbean and are quite pristine.
Keep in mind, our ties with Cuba may change at any time. The threat of travel being restricted or cut off entirely is there. President Trump has declared U.S. Citizens are not allowed to dine at State sponsored restaurants; don't know how you would know if a restaurant is or isn't.  As of now, the cruise industry to Cuba is growing. Keep in mind, Cuba is more expensive than Caribbean cruises and does not have as many travel dates either.
A few last tips. Bring tissue, water, snacks, hand sanitizer and, surprisingly, toilet paper. This is still a communist country and such things even in restaurants are not always in supply. Some people said that met locals who, they thought were asking for money, instead wanted soap and common toiletries. Brush up on your Spanish, at least the basics. Since being a fun seeking tourist is not among the list of 12 approved reasons to visit Cuba, you are advised to keep you travel papers for 5 years.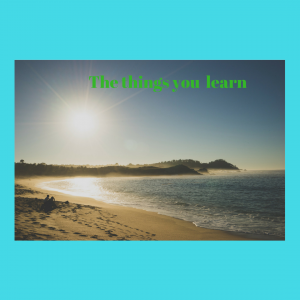 That being said, Cuba is unique and wonderful, and you should go, especially now, while you still can and while it is still a relaxed, a call to past, not an over run Caribbean destination. Roam forth and have fun!