Beginning Jan. 22nd 2018 you will need an Enhanced Drivers License (EDL) to fly domestically.  The original Real ID Act was passed in 2005, but the cost to all 50 states and the US Territories are so high that even with the deadline ahead, states are still being granted extensions until Oct 2020. Several states are still fighting these regulations because of the cost and some feel that it violates the 10th amendment.
The states that will have affected by the Jan 22nd deadline are: KY, ME, MN, MO, MT, OK, PA, SC and WA.  If you have a passport or already have the EDL-which are MI, MN, NY, VT and WA.  You can use that. Visit TSA.GOV that has a list of other documents you can use flying domestically. This Act does not affect international flights or cruises.  According to the TSA site a Military ID and Permanent Resident card are also acceptable.
I have visited many sites and some are confusing. Your best bet is to visit TSA.Gov or Homeland Security website for all the latest updates. The site will let you know which ones are compliant and which states and U.S. Territories have extensions.
I live in Washington and although we have the Enhanced Drivers License not everyone has them, so if you live in a state that offers the EDL make sure you know that you have the right one. Washington is not the only state that issues both State id's. So just because you live in Washington or Vermont don't assume your i.d. is compliant.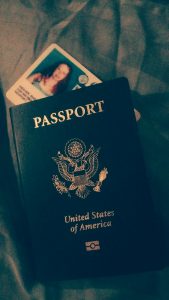 Check with your DMV to see when your state is going to roll out the EDL and how much it will cost. The Real ID Act will affect immigrants especially. If an immigrant does not have a social security card or an proof of entry they will not be able to get the EDL. The Real Id Act does include all US Territories, including Guam, American Samoa and Puerto Rico.
However, several states are trying to pass legislation to oppose the real id act. Not only because of the cost, but also because the data collected will most likely be held in a central data base, as would finger prints and facial recognition.  I would expect the fight over these regulations will continue.
But, for your own traveling peace of mind, do your homework. Know what you need, or better yet, get a passport.
Knowledge is important and the rules always change. So, Roamers, be aware and happy travelling!