I am blessed with a wonderful Mother, who one year for her birthday, took my sister and I on a trip to Cancun Mexico! It was incredibly fun and beautiful!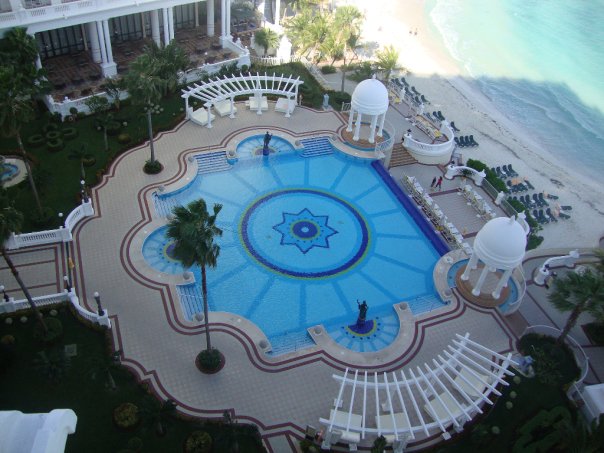 Now, I know there is a lot of fear out there about Mexico. Even in the resort areas, bad things have happened.  So, of course, one must always exercise caution.  Stay in a group, in a public area, watch how much you drink-hard to do in Mexico, but I strongly recommend it. If you do drink stay with your friends and stay in your hotel or a popular chain bar like Senor Frogs.
Cancun is very beautiful and has so much to offer! Stunning beaches, amazing food, spectacular scenery, wonderful people and stellar all inclusive resorts, of which I am a HUGE fan! I felt like I got tremendous value and felt very pampered.
We stayed at an all-inclusive resort which I highly recommend.  When food, drinks, entertainment and activities are included it really adds to the value. Value is everything! The Hotel Zone in Cancun offers many all inclusive and is relatively safe. Many have more than one property so you can eat and play at the other properties, which are usually very close.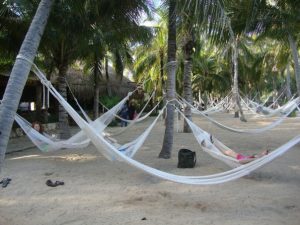 We stayed at Riu Palace Las Americas; a very Grecian, stunning property! The people were so nice, the service and food were great. The shows were okay, but not much variety. The water sports are supposedly included, but you have to have previous experience and the resources are limited. Even laundry service was included, but the dryers don't always work so we had to hang dry them. Which was tricky, since it was January and rainy and cool most of the time. Not a lot of beach days, but at least there were hardly ever any crowds.  https://www.riu.com/en/hotel/mexico/cancun/hotel-riu-palace-las-americas/index.jsp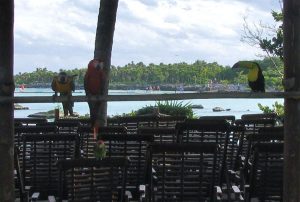 Here's a hint about room service. If you order 1 thing on the menu, they bring it for everybody! So expect triple portions of everything you order.  Make reservations early for the on-site restaurants, they are small venues and fill up quickly. They have a concierge desk to help you plan all your excursions. Use them; they are a valuable resource. I can not stress that enough. It saved me so much time! The hotel vets the vendors for each tour so it gave me piece of mind. And everybody needs that.  My favorite spot was the infinity pool. So amazing! I never wanted to leave it. This property had 2 sister properties so we could visit any and the food and entertainment was included. Most of these hotels will be off major roads that are close to shopping and nightlife.
If I could pick 3 things that are a must do I would choose: 1)The night time Pirate Adventure! Old fashioned Pirate ships, all-inclusive food and drink. Terrific actors that put on a really great show. The "Captain" shares tall tales and then another Pirate ship comes along boards your ship and there is a lot sword fighting and climbing the ropes and they really go for it. After your Pirates win the battle there is dancing and fun games. Be aware that they will constantly ask for tips. It's not a big deal but they will push it.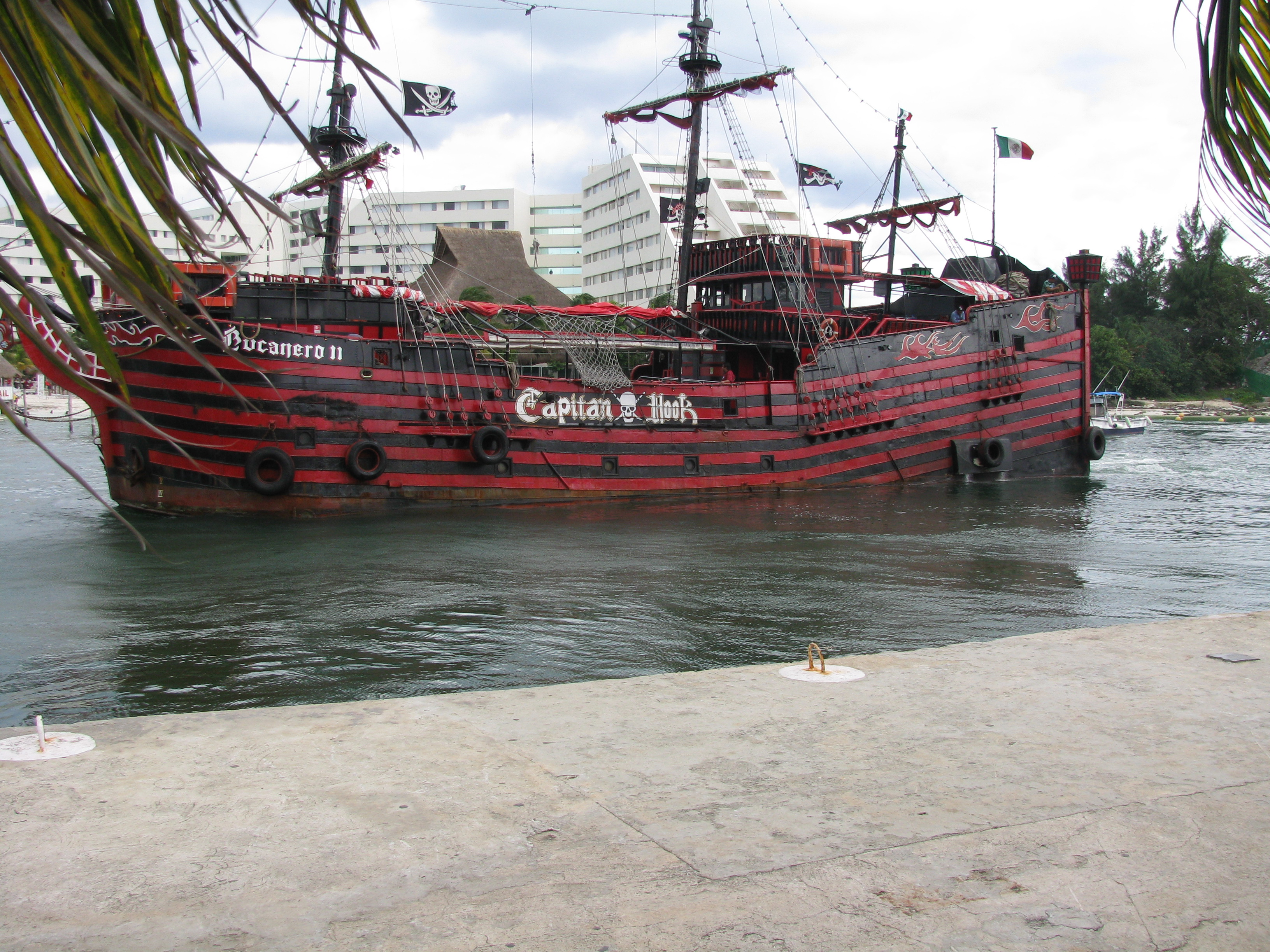 2)Xcaret Park in Playa del Carmen. http://bit.ly/2znD6Jg The cab ride is expensive, at least $80.00 each way. You can go as part of a tour group, but it limits your time there and the park is open late. So, give yourself the whole day and go on your own with some friends.
I tried Snuba for the first time. We got to touch the Stingrays. Snuba is easy and fun, no swimming required.  The water wasn't super clear but the experience was great. We loved the super big hammocks! They kind of wrap you up like a cocoon.  There was a place to grab an inner tube and float down the river. These things were not super easy to maneuver at first but you can get the hang of it. The park is big and beautiful and filled with things to do. There was no way to do everything in one day.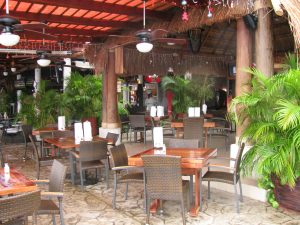 3) Isla Mujeres and the Tortu Granja Turtle Sanctuary.http://bit.ly/2hSUi2u There is a ferry dock (The Gran Puerto Cancun-Ultra Mar) that is close to downtown Cancun. It is a quick ride, 15 minutes and has a great upper open-air deck.  It was cloudy that day so it wasn't crowded. The island itself is not big, and they discourage cars. Rent a golf cart or moped to get around. The island has a great beach and tons of local vendors you can bargain with for great prices. Check out Tortu Granja Turtle farm. This is a great place where they house and protect 6 different species of turtles. Between May and October you can take part of the release "ceremony".  It was educational and fun. I would definitely love to go back there again, it was one of the highlights of the trip.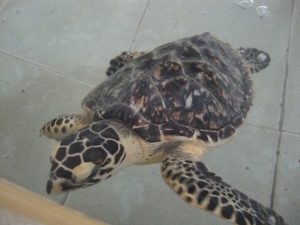 I would encourage you to study up on how to stay safe while in Mexico. Some things are common sense. Watch what you drink, beware of "drivers" offering to take you somewhere-even out of the airport. The hotel should have its own driver to pick you up. If you have the salad or fresh washed veggies only eat them at 4 or 5-star restaurant. Even beware of the place you stay. I am talking about balconies. The safety regulations are not the same as in the U.S. Balconies tend to be low and there have been reports of people falling off when leaning over.  Some good sites for safe travel for Cancun are Trip Savvy and Vacayholics. Cancun is a beautiful place where you meet wonderful people, enjoy fantastic food and amazing beaches; all at a great value!